Do mobile home parks have Homeowner Association fees? This is a question that many people ask when considering purchasing or renting a mobile home. The answer is yes and no, depending on the park you're in.
In some cases, they may not charge anything for your lot rent but will require you to pay an HOA fee instead.
And some mobile home parks don't have any homeowner association fees while others can charge up to $300 per month.
Also, some just require you to pay for your lot rent and nothing else while others may ask you to pay monthly or yearly dues too.
Let's take a look at why this might be the case and if it makes sense for you as either a potential buyer or renter of such property.
Also Read: What's Included In Mobile Home Park Rent?
Do Mobile Home Parks have Homeowner Association(HOA) fees?
Many mobile home parks are managed by Homeowners Associations (HOA) or Condominium Associations (CA).
An HOA/CA is like a mini-government that runs the park including making rules, enforcing them and other activities.
Mobile home parks with HOAs will usually require owners to pay an assessment fee which covers all of the expenses required to keep everything running smoothly.
These fees can vary widely depending on things like location, amenities, the manager you have etc., but can be as much as $150-$300 per month for smaller units.
Some prefer to take away the benefits of an HOA and instead present themselves as a simple community to potential buyers.
One such example is Belmont Mobile Home Park in Washington which offers its residents the contrary experience: "No homeowner's dues, no park fees, no garbage fees. Just one low fee for lots."
Do mobile home parks have Homeowner Association fees? What should you do?
Either way, it would be wise to ask your local management about the rules and regulations regarding upkeep and association fees before signing any agreements.
Here's a tip: if you're interested in buying a home and wonder what the average price of each lot might be, check out Craigslist or another similar site where people share their prices when selling homes.

If they don't list them, contact the local manager and ask them yourself.
Once you know what to expect in terms of fees, your best option will be to look for homes in a park that's required to make their rates public.
You can then use this knowledge to barter with other potential buyers or just get a good idea of what you should expect from the price offered on Craigslist et al. Knowing your options is always better than being caught off guard!
Related Article: Can You Put Up A Fence In A Mobile Home Park?
Mobile home parks with low Homeowner Association(HOA) fees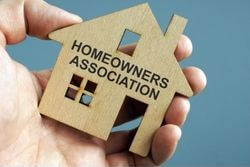 Here is a list of those mobile home parks those charge very low homeowner association fees at all.
Some of the mobile home parks don't even have a homeowners association.
1- Sumter Landing, FL
$50 per lot, no HOA fee for owners
La Salle Manor, MI
No HOA Fee & $25/monthly lot rent (rent already includes water and sewer bills) *old information – fees may be higher now*
2- Bellingham Bay View Estates, WA
$75/month for water and sewer. No HOA fee. Just $1446.67 to purchase your own manufactured home and place it on this lot!
They also offer an option to finance the remaining balance with 20% down at 5% interest over 10 years. (not available for used homes) You can also choose to use their prefab home and pay $975.
If you find a park that is missing from this list, please feel free to contact us and we'll add it as soon as possible.
Relevant Topic: Do Mobile Home Parks Allow RVs?
Conclusion:
The answer to this question is: it depends.
Homeowner association fees are typically associated with condos or apartments, where the property owner pays for common amenities like roofs, roads outside of individual units, landscaping around shared spaces like pools etc. but mobile home parks may also have homeowner associations that require monthly payments by residents who live there.
Even if you are renting, it is important to understand whether your mobile home park has any homeowner association fees.
This information could impact the amount of rent that you pay and what amenities are available at the park. With this knowledge in hand, you can make an informed decision about which mobile home park feels like a good fit for you!
It's best to check what type of community you're living in before assuming whether or not you'll be required to pay these types of fees!
Closing Remarks
Homeowner association fees may include costs for trash removal, water usage, and common area maintenance. These fees are typically used to cover the costs of maintaining common areas and amenities in the park.
Homeowner association fees can vary depending on the size and location of the park, as well as the amenities offered. Park residents are usually responsible for paying their homeowner association fees, though there may be exceptions depending on the bylaws of a particular community.
It's important to review these bylaws before purchasing a home in a mobile home park, as they can contain important information about things like homeowner association fees.